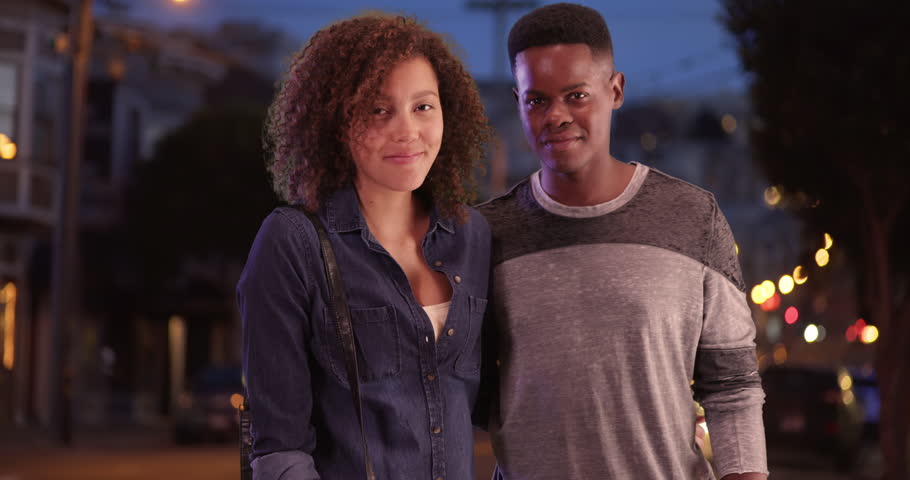 When Black Bulls lifted the coveted MUST Rugby cup of 2018 during this year's cultural week held recently, nothing crossed Njagi's mind that there'd be consequences. The bet they made with Sly was being actualized, meeting Njagi off guard. He'd be forgiven to imagine Sly was never serious with the bet and that it was her side of being cheeky. But far from it, she was pressing him to honour the promise. That would mean taking her out for a night of drinks. The thought of it made Njagi smile all day and to him, it wasn't a bad idea after-all. The last time he saw Sly tipsy was during Eston's house party and her body language seemed quite tolerable to alcohol apart from making her appear whimsical.
So, they met at one of the city's entertainment suburb on a perfect Friday evening. Njagi is not a club person as such but when duty calls especially from a special friend, a man got to break the rules and honour the invitation.The night was young, bubbly, agile and there was so much ground to cover. They sneaked into a popular club ushered in by illuminating colours hinged artistically on the tunnel-like corridor leading the way to the main ballroom.
They curled through the throngs of humans rubbing off lasses chests, stepping on some unlucky feet and hastily apologizing, inhaling irresistible cologne from people who take time to invest in their bodies and hopping on a staircase to the next floor, to a table mounted on a balcony overlooking the parking lot and gazing at the busy highway. The wind seemed to blow some fresh air cutting across Sly's graceful hair and the defeaning music from the dance hall, doing wonders in burying off all the evil spirits rising from the nightery. The ambiance was simply – addictive and reassuring.
Njagi hinted at a waitress who met his eyes. She had a body to die for, a swanky smile and a very heavy, violet lipstick. Her raised cheekbones and pristine face couldn't help matters. Her skirt was hundreds of kilometers above the knees and that alone, resuscitated Njagi's soul. She was alluring and she knew it. She walked over holding her tray placed at her waistline. Njagi could smell her natural scent as he stole glances at her generous cleavage while ordering for Jack Daniels, never mind he was raised in church all his life plus his mum is a praise and worship leader at Apostle Muragaruri's church. I call it the City curse. Sly went for Rib Shack red wine – A very safe drink.
With few counts of drinks, they dug into the conversation.
Sly: Who'd have thought MUST Zone would pick up that first?
Njagi: That was an ingenious idea. What took you that long?
Sly: Do I even know!
Njagi: Everybody seems to be loving it.
Sly: Did I mention to you I met with the Dean(Mr.Mwangi) and he was like; I owe you some lunch.
Njagi: Ooh! By the way, si you will now be part of MUST legendary alumni?
Sly: For sure. Can't imagine coming after 20 crazy years out there to give a talk and sensationally hint that I was the brains behind Must-Zone!
Njagi: And everybody will come running to you for an autograph
They break into a well harmonized, hearty, drunk laughter.
Njagi: I hear Syokimau Daily newspaper have some internship positions. You should apply.
Sly: Really! I Should inquire about it but again my folks won't even accept. They hate the media industry. I have no idea why.
Njagi: You know what! You can't live under the shadows of your folks forever. Just do you and they will catch up with you later. Who'd have thought you owed MUST a school mag?
Sly: I will find out and apply. She excuses herself to the washroom staggering a bit.
Meanwhile, it's been awhile since Njagi felt this confident. The drink is working for him. He orders for a third round. When Sly gets back she is awed by the full table of drinks awaiting her.
Sly: I tell you what Njagi, you look better now that Anastasia case is behind you. It had really taken a toll on you dear.
Njagi: What do you mean?
Sly: Yea, look at you. Tapping his arms. You're back to your weight. Your face looks clearer. And you look more debonair and handsome!
Njagi: You are drunk Sly.
Another round of well-choreographed laughter taxis along their table.
Sly: Imagine it's true.
Njagi: It didn't hit me all along.
Sly: Never mind.
At this point, Njagi's mind goes on a mental trail wondering why he has always been too diplomatic when it comes to second thinking about a relationship with Sly. To rescue his self-bashing, two reasons surface up – Both of them are to blame for allowing their chemistry to be drowned by their platonic friendship. Secondly, it is cowardly for him to slice Chris his chic, man. Speaking of Chris, they had only met once and he could tell, Chris didn't like him. There is a way you can smell a dude who is interested in your woman 5 miles away, right? But Chris is to blame too, for underestimating Sly and making her dilly dally in Njagi's territory.
Speaking of Chris…
Sly: Chris is acting strangely of late.
Njagi: What's up?
Sly: He never calls as often as he used to.
Njagi: Somebody must be distracting him.
Sly: I hope not.
Njagi: Have you talked to him about it.
Sly: I'm tired of being the only one who mends fences.
Njagi: I leave it at that.
Sly: He has to man up. ….but you men are complicated (Sighing off)
Njagi: Trust me on this; there is a loose woman distracting him.
Sly: We have never had any mistrust issues.
Njagi: It's time. Talk to your instincts.
Njagi excuses himself to the gents.
He smiles as he pees, his feet now struggling to hold his body. Meanwhile, his inner voice teases him off – You should take her to your cube (His hostel room) after this. I mean, she is too drunk to go home. He shakes off and retreats back to their table as if nothing crossed his mind.
He finds Sly making some dance moves and he earnestly joins her. She fetches his palm, makes some synchronized moves, turns around rhythmically, gives him her posterior, his eyes feed on it as he stretches his arm around her waistline, she shows no qualms, the music carries along and so do they. The spacing between them gets limited, as their bodies seem to pull to each other. His groin rubs her bum and both of them pretend not to listen to their bodies react. Sly excuses herself to the ladies to freshen up.
They order more drinks and the merrymaking continues.
An hour after, Sly reaches to her phone and it's 4:04 am. Boy, she got to leave. They walk down the stairs holding hands and out through the colourful tunnel to the parking lot. Sly is clearly overly drunk. She can't stand on her own and thereby leans on Njagi's tall body to find her balance. She calls an Uber. In the meantime, blaming it on alcohol, their lips lock into each other. It's short and sweet.
It awakens their senses as the Uber driver pulls along. Sly hurriedly hugs Njagi affectionately and boards the car. She waves through the windscreen as Njagi traces his way to the hostel wondering why Shiku didn't taste the same and why he could just let Sly slip away with such a sweet ending to the night out.
Next on Platte-Land series: In Laws
Photo Credit: Shutterstock